Automate your marketing funnel
with Salesforce® Marketing Cloud

Say Goodbye to Tedious Marketing Tasks
Sit back, relax, and let this intelligent marketing automation platform do the heavy lifting for you:
Email Marketing
A few clicks is all it takes to create, design, send, and view reports on emails campaigns.
Social Media Marketing
From Facebook to Instagram and everything in between, you'll be able to reach your targeted customers on every social platform.
Content Marketing
Walk by your customer's side throughout their journey by providing a personalised experience through the right content at the right time.
Salesforce Marketing Cloud:
The World's #1 Marketing Automation Platform

Journey Builder
Create 1-to-1 consumer journeys across all channels and departments.

Email Studio
Build personalized email campaigns with the world's #1 email marketing platform.

Pardot B2B Email
Ideal for B2Bs, this marketing automation platform unites sales and marketing.

Social Studio
Listen, publish, and engage with your consumers across social media channels.

Advertising Studio
Target 1-to-1 advertising using your CRM data to acquire and re-engage consumers.

Mobile Studio
Personalize mobile interactions including SMS, push notifications, and group messaging.

Salesforce® DMP
Capture and activate data from any source via a unified platform.

Salesforce® Data Studio
Power your marketing strategy with data from the world's largest premium data ecosystem.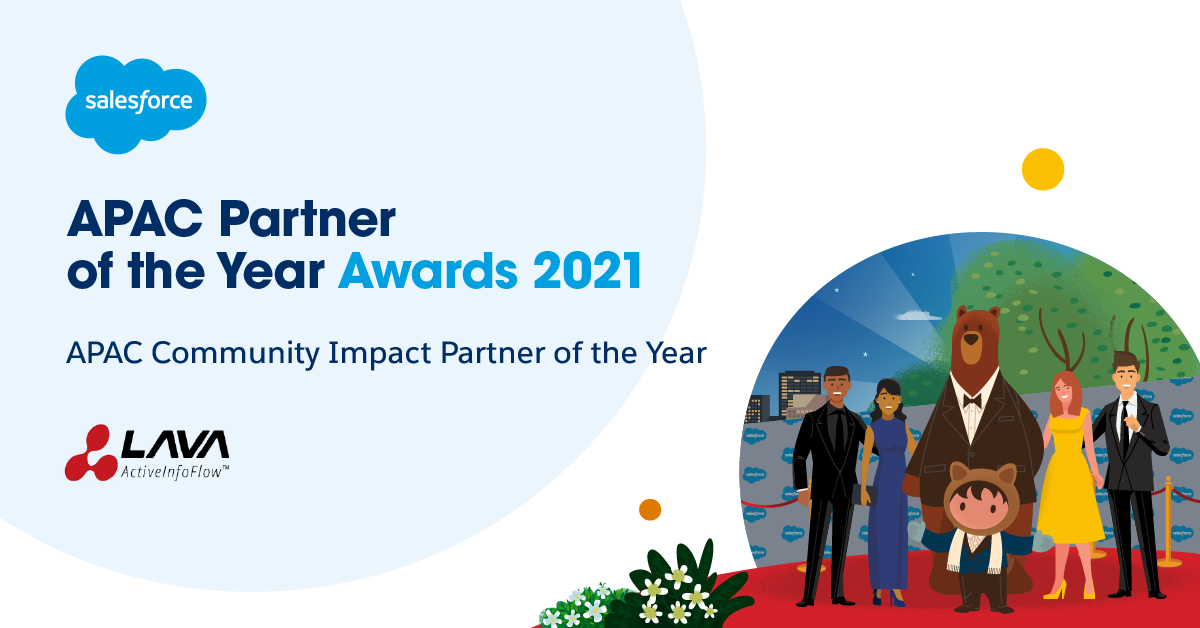 Loyalty Management
Launch your program and innovate quickly. Use out-of-the-box, automated processes that accelerate time to market with pre-built use cases for your industry.

Personalization
With a single source of truth for each member, personalize rewards, benefits, and offers based on member behaviors and interests.

Real-time Customer Data
Reach faster time to value with real-time data unification across Salesforce and beyond. Reconcile identities and gain a complete view of each customer with a single-source-of-truth.

Web & Mobile Experiences
All digital experiences are 100% mobile optimized and fully responsive for an easy-to-use interface wherever you go.

Engagement Analysis
Engage customers in the moment with AI and real-time data. Determine personalized next-best actions — rooted in business value.

Account Engagement
Make revenue teams more efficient with account-based marketing and marketing automation.

Product Triggers
Drive revenue with behavioral triggers - start an outbound journey when customers join or leave segments, abandon a cart, and more
Beyond Marketing Automation
Marketing is only the first step towards building a great relationship with your customers. Once customers have been converted, you need a sales CRM system to manage their purchase data, cross-sell, and personalise your service to each individual. But it doesn't end there – to make sure your customers are always taken care of, you need to have the best after-sales service to turn them into brand evangelists!
As an authorised Salesforce reseller and partner in Malaysia, we at Lava Protocols have the expertise and experience to help you with your Salesforce implementation or integration with your existing platforms.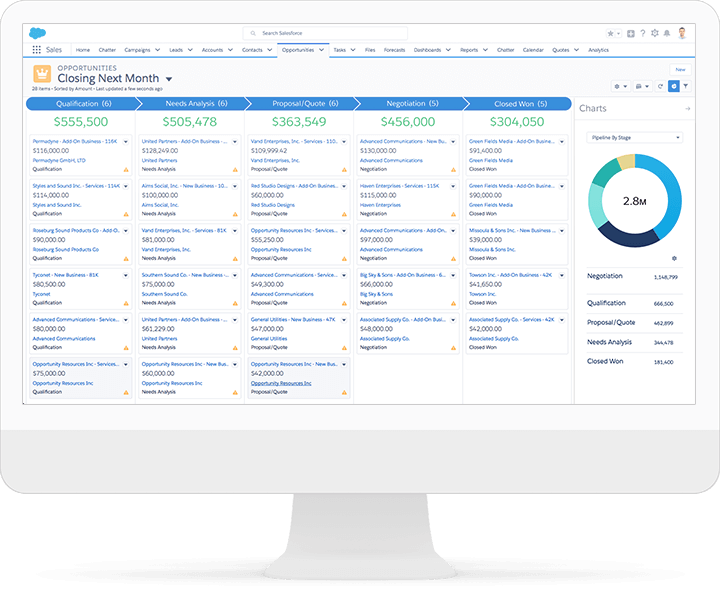 Sales Cloud CRM Overview
Track leads, optimise sales activities, and close deals faster
Manage contacts & sales pipelines
Automate sales tasks and save time
Customize your CRM to fit your needs
Integrate with existing systems such as ERP or finance systems
Take your CRM on the go with Salesforce mobile apps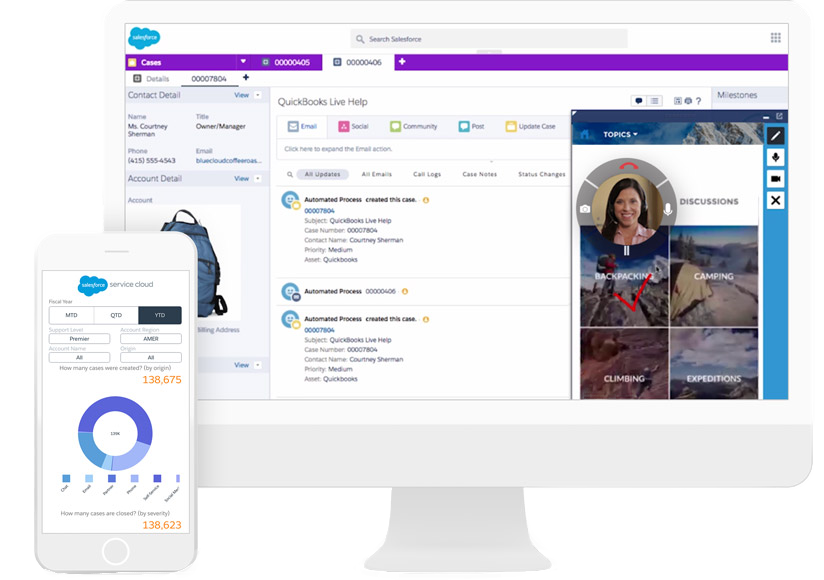 Service Cloud Overview
Service Console with Omni-Channel Routing

Social Customer Service
Live Messaging (Website, Facebook Messenger, Twitter, Instagram, Viber, SMS)
Support Community
Knowledge Base
Field Service
Some of Our Happy Customers