Let's Build a Resilient Marketing Strategy!
By Swatil Binte Mahmud, Lava Protocols
When I was around four years old, an old man used to sell handmade toys and candies at the end of our street. Every evening, I watched him sell his goodies from a makeshift plank that hung from his neck. As we entered the early 2000s, most of the shops on our street started to sell imported candies wrapped in colorful plastic. In a matter of time, the man's small business declined and I never saw him again. This scenario is quite common in the business world; one day you are in, and the next day you are out. However, regardless of the challenges and changes around us, some businesses manage to survive. These successful businesses prioritize business resiliency and sustainable growth. A resilient marketing strategy focuses on the ability to absorb stress and changes, maintain healthy business operations, and adapt to new conditions.
Here are 4 ways you can build resilient marketing in your organizations:
1. Resilient marketing can help to optimize your marketing budget
Economic uncertainty can greatly impact your marketing budget. This is why your marketing efforts should be impactful and demonstrate clear results. According to the latest Marketing Intelligence Report by Salesforce, 80% of marketers have mentioned that their ability to track returns for each marketing investment requires improvement. This is why investing in data analytics capabilities can help you become more resilient. This is because:
Data analytics can help you make the most of your marketing budget

You can make calculated decisions to reallocate budget from low-performing marketing campaigns

Quickly adjust current marketing campaigns to your needs and customer's demands

Suppress marketing messages for customers with open service

Have a clear demonstration of your marketing team's impact on revenue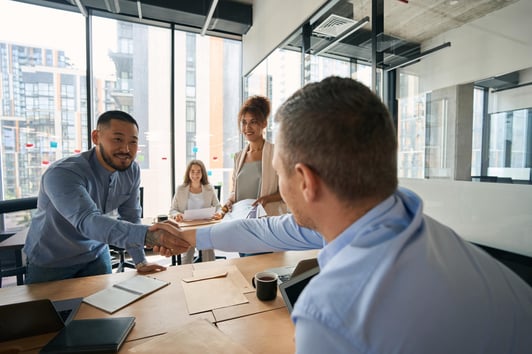 2. Evaluate the efficiency of your current systems and make changes
Intelligent marketers reduce their spending on campaigns that do not resonate with customers and move that budget toward better initiatives. How are you going to know which marketing campaign is a hit or a miss? This is why you need to evaluate the tools and technology you are using to learn about the performance of your marketing campaigns. On average marketing team can use 23 different marketing systems. However, a marketing system will only work if it is fitted for your business, products, and consumers. You can start your evaluation to identify inefficiencies, redundancies, and tools that your marketing teams are not using anymore. Throughout the evaluation, you can eliminate inefficient tools, consolidate systems and contacts, and reduce maintenance and support costs. In simple words, your business should not be paying for tools that have no use to you anymore. Once you know which tools are still working, you can invest your resources and funding to update and upgrade them.
3. Achieve your goals even after shifting budgets

Times are rapidly changing and most marketing organizations are not growing as fast as they previously hoped or they are shrinking. This is why businesses are trying to make their marketing department more efficient and agile to sustain and survive. The Salesforce Marketing Intelligence Report states that 29% of marketers spend at least one week every month preparing and analyzing data. However, they can better spend that time and money to develop and execute resilient marketing strategies. Here are some ways to remain agile as marketing budgets shift:
Automate time-consuming and error-prone tasks like manual data integration and reporting to focus on bigger problems. You can read more on Manual Spreadsheets vs. Automation with Salesforce

here

.

Identify strategies to scale personalization efforts for customers. You can use Artificial Intelligence to create personalized content for each reader and improve campaign effectiveness

Identify bottlenecks to improve the speed of marketing campaign execution

Explore efficient and digital ways to better collaborate with remote teams and ensure everyone is on the same page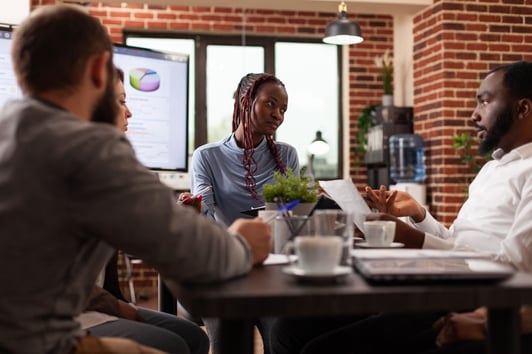 4. Lead with the value to the consumer
New customer acquisition can become more challenging during economic uncertainty. This is why marketers can adopt a strategy that focuses on retaining current customers while giving them the most value for their money. This resilient marketing strategy protects existing revenue and is one of the proven paths to continued business growth. To help your customers get the most value from your products and services, you can make the following investments:
Develop a first-party data strategy for the data you collect from customer interactions. Do remember that

Data is Only the Beginning of the Journey

Make sure customers have what they need after their purchase. Anticipate needs such as onboarding, education or complementary products

Identify and re-engage customers who are undecided about purchasing

Improve customer experience by providing real-time personalization

Start a customer loyalty program for your customers who have been with you through thick and thin

Build immersive and customer-first experiences with Salesforce
Now that you are aware of resilient marketing you can grow the revenue and profitability of your business while giving your marketing team the time and ability to innovate and outperform your competition in the long run.
Lava Protocols is an authorized Salesforce Partner. Want insights into data analytics? Drop us an email to: hello@lavaprotocols.com.