Data is Only the Beginning of the Journey
By Swatil Binte Mahmud, Lava Protocols
I was thinking about cheeseburgers the other day and suddenly heard a notification buzz on my phone. The app that I used to order food online was having a promotion for cheeseburgers and curly fries. Was this a coincidence or does my food app know what I am craving? It may be both. I have been using one particular app to order food when I go to work for the last five years. I also have some usual restaurants in the area that I browse through. I am a creature of habit. Hence, I end up ordering from a handful of restaurants. The best part of living in a modern world with advanced technology is that technology remembers everything. They know when I am online, when I am highly likely to place an order, and what kind of food I like. Hence, sending me the notification about the cheeseburgers is technology trying to make our lives easier.
Software in our phone applications store, track, and analyze the data we put on them. They do this for each of their users. A successful e-commerce company believes data is the fuel that will help them scale and achieve near-real-time engagement with customers. However, it might look simple to us. The process of data analytics is complex and comprehensive. Once you start prioritizing data in your company, you will see improvements in sales and higher engagement with customers.
How to use A.I for data analytics?
Did you know there are companies like Salesforce that use Artificial Intelligence (A.I) to speed up business growth for e-commerce transformation? If your company needs a digital transformation, now is the best time to start looking at the diverse products offered by Salesforce. Salesforce uses A.I-powered software like Einstein A.I to boost productivity among employees. Your employees will get more time to spend on innovating commerce while Einstein automates common manual tasks. Remember my cheeseburger notification? That was A.I doing its work! You can understand purchasing behavior with Einstein Commerce Insights which is a powerful shopping basket dashboard that analyses customer habits. Your team can now plan and promote better shopping experiences by diving deep into the data with easy visual tools that require no training.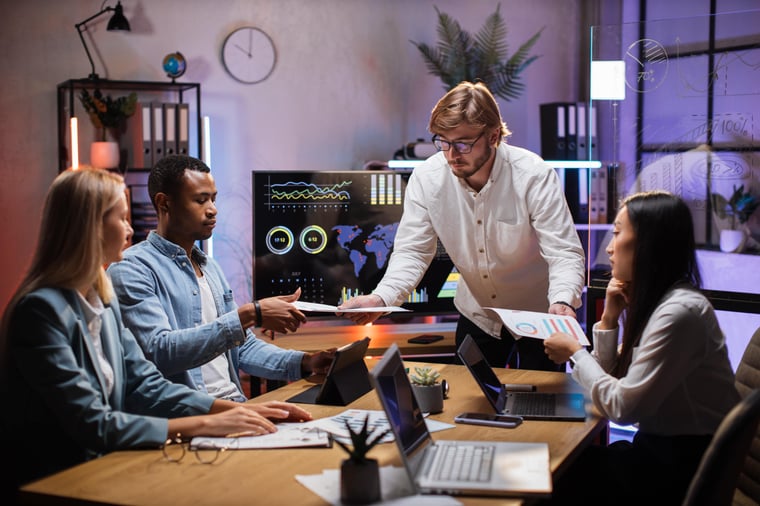 How to be innovative with data to increase sales?
As more and more customers are resorting to online shopping, smart business owners are investing in digital transformation. Physical stores do have their charm. However, the new generation in the workforce consists of Gen Z who love to use their mobile phones. They are always online and connected to the virtual world. They are also using multiple platforms and applications at a time. They are on different social media platforms and prefer online communication over offline. Hence, if you want to reach your customers, you need to be on the platforms they are using. You can opt for cross-channel technology which will give you data about the same customer even if they are on different touchpoints. Many successful business owners believe that there is no end to the list of uses of data. Any information about the customer can be converted into a shoppable action.
Many companies have data and collect them regularly. However, the data are scattered across platforms or they do not have staff who know how to analyze the data. This is why Salesforce collects, stories, and analyses huge bulk of data to give you solutions and suggestions. This allows you to be creative and effective when it comes to decision-making.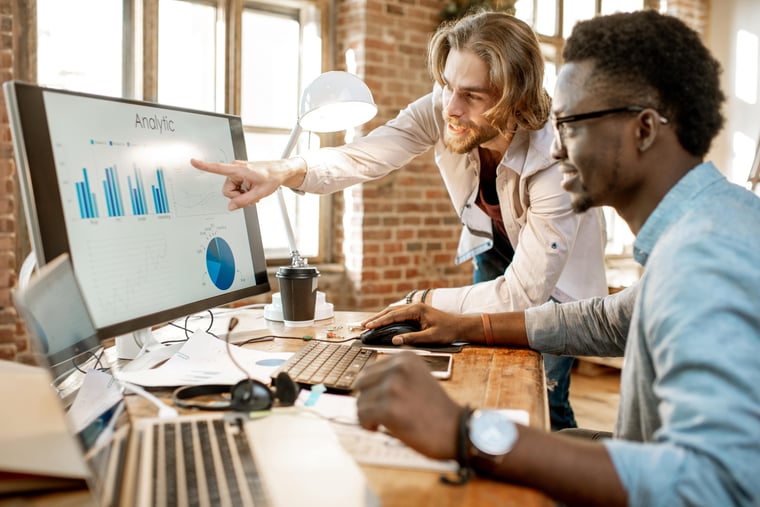 How data analytics can help you to be philanthropic?
The new generation of consumers is conscious buyers who are careful of the brands they associate with. They prioritize sustainability, equity, diversity, and inclusion before they spend their money on a brand. This is why many companies have pledged to reduce their carbon emission significantly in the coming years to take better care of the earth and its natural resources. Net Zero Cloud by Salesforce is the go-to software if you want to prioritize sustainability. Net Zero Cloud collects carbon emission data across your company and gives recommendations on how to minimize them. The purpose of the software is to make sustainability part of your every decision. Net Zero Cloud will present the data in engaging and meaningful visualizations. Being able to visualize data for the key decision-makers enables change to happen. Having visibility into your carbon emissions can be a game changer and make you want to do more to meet your sustainability goals.
If you are already doing the things I mentioned above, then we are proud of you! Digital transformation can seem complicated and difficult. However, if you have Salesforce suggesting you the right tools and solutions, your company's digital transformation will soon be a reality! The journey of transformation starts with changing your mindset. Let's get started today with Salesforce!
Lava Protocols is an authorized Salesforce Partner. Want insights into data analytics? Drop us an email to: hello@lavaprotocols.com.