Promote Efficient Growth with Existing Resources
By Swatil Binte Mahmud, Lava Protocols
I enjoy taking my mother out to eat and trying new places. However, she does not seem to enjoy our little escapades as much as I do. This is because she spends half of the time eating and the other half telling me how she can make the same dishes at home in her kitchen. I think all mothers do this. What about your mom? I understood the value of using whatever I had in my kitchen to make a meal when I was living by myself with limited funding as an unemployed undergraduate student. Most dinners would include instant ramen with whatever meat and vegetables I had in my fridge. Do you know businesses do this too? Similar to the ramen in my dorm room, the best business strategies are all about efficiently using existing resources. They use the resources they already have to drive business growth and make profit.
Focus on high-potential and high-revenue accounts
Make your sales teams focus on the best markets, accounts, and decision-makers. How are you going to know which of your accounts are worth the shot? This prioritization requires an intelligent approach to data. Your business data will tell you to regrade and rescore your accounts based on current revenue and future potential. From the data, determine your highest-priority accounts and focus on the customers with high future potential and high revenue.
Develop strategic account plans to uncover new sales opportunities for high-priority accounts. The account plan should include key sales goals and objectives, an executive-level account overview, top opportunities for the year, a relationship plan, and a communication plan.
Finally, leverage an integrated tool with automation, artificial intelligence, and real-time data to track account progress and performance. Salesforce, the largest customer relationship management software company in the world, can help you to seamlessly integrate with tools used in your departments.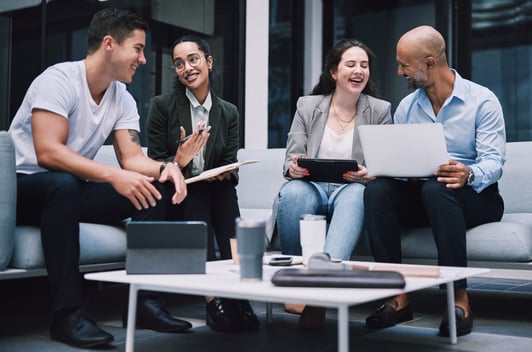 Simplify your sales tech stack
Did you know sales representatives only spend a third of their time selling? The other two-thirds is spent completing mundane and manual tasks like data entry and deal record management in outdated CRMs and other disconnected tools. The solution is to streamline and optimize technology in your company. Some of the customers of Salesforce have reduced their costs by hundreds of millions of dollars by standardizing and simplifying their operational systems. To do the same for your business, take the following steps:
Outline each tool involved in the sales process

Determine how much each tool is used during the sales process

Create a plan to sunset systems and tools that add little value

Prioritise efficiency and streamline technology

Leverage the latest in automation and AI with Salesforce

Ensure sales teams can make sales predictions more accurately with the tools they have and the new tools that they need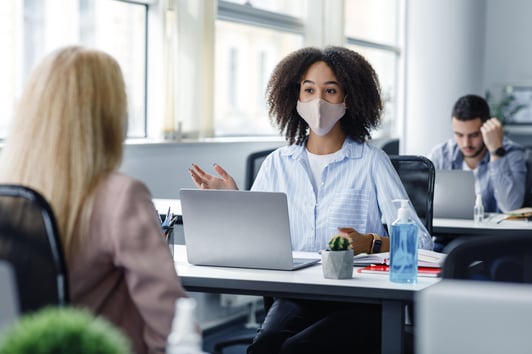 Focus on customer and employee satisfaction




Without surplus financial resources, risks are bound to increase. This means you have little to no room for error to make any bad decision. Financial surplus is only possible when revenue is stable and growing, and stable revenue is possible when your customers are satisfied. If you own a business, you need to make sure both customers and your employees are happy.




It is important to survey your sales and marketing teams to gauge levels and areas of dissatisfaction. Afterward, execute any necessary retention strategies that address the areas of concern of your employees. Also, make sure your employees have everything they need to succeed in their day-to-day work. You can do this by setting up enablement programs for your employees with onboarding, coaching, training tools, and resources.




The secret of successful businesses is engaging customers beyond the sale. Your employees should ensure that during and after a sale, their customers have everything they need. Make it a priority to encourage regular communication, even if the customer does not reach out with an ask. This can make them feel valued and important, which creates lasting relationships and recurring customers. At the same time, employees can take time to contact customers who are not as active as before. A short phone call or email can make your customers feel special. You can also proactively address issues faced by customers to make their journey with your business even smoother. Many businesses are prioritizing customer centricity. Customer centricity is a mindset where you actively put your customers at the center of everything you do. Learn more about Unlocking Growth & Success with Customer Centricity today.




In conclusion, it is important to remain focused on the accounts that fuel revenue, cut back on technology that costs your money but makes you none, and take care of your customers and employees.
Lava Protocols is an authorized Salesforce Partner. Want insights into data analytics? Drop us an email to: hello@lavaprotocols.com.