Unlocking Growth & Success with Customer Centricity
By Swatil Binte Mahmud, Lava Protocols
We have witnessed major transformations in the world of consumerism in the last few decades. The introduction of the internet in the 90's and the aftermath of the pandemic in 2020 impacted businesses in ways we could have never imagined. However, one thing remained constant throughout the decades; that is businesses that put their customers first had higher chances of surviving and thriving. Customer centricity is putting customers in the heart or center of the business, and providing personalised and connected experiences to them. Successful businesses do this before, during, and after every transaction or sale because they believe keeping customers happy is the secret to owning a successful venture. You have to understand that each customer is different and they all deserve your undivided attention. We understand that it is easier said than done. Is it impossible? Do businesses truly believe in customer centricity?
Customer centricity is a mindset where you actively put your customers at the centre of everything you do. Once you instill this mindset, you will be able to close the customer success gap, support your customer journeys with empathy, attract investors, and scale your business. Let me tell you how!
Closing the customer success gap with a single source of truth
Did you know 73% of customers expect companies to understand their unique needs and expectations? According to the latest State of the Connected Customer report by Salesforce, customers' behaviour and expectations have shifted and we are quickly moving to a digital-first world. Customers do not like being categorised into boxes. Instead they expect personalised communication and interaction on all of your touchpoints. This might seem difficult for businesses to provide. However, many of them are already following customer centricity and customers love them. Therefore, to close the customer success gap, you have to put the customer at the centre of all your activities. This will require the right technology and structure to unify your customers' data and create a single source of truth. You cannot do this alone. This is why you need the support of the world's largest Customer Relationship Management (CRM) software, Salesforce.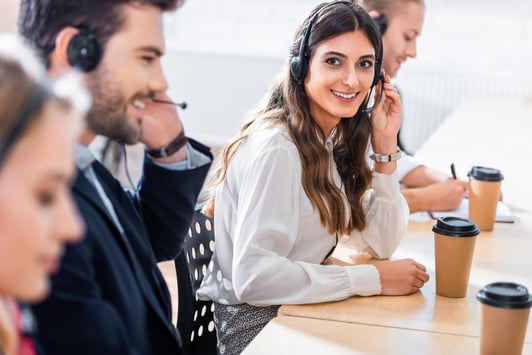 Choosing the technology to support your customer journeys
We have to be welcoming to change. The customer demographic consists of millennials and Gen Z's who are very different from the previous generations of customers. They believe in the power of technology and expect your businesses to do the same. Digital transformation is good for your business because automations add efficiency and consistency across the customer journey ecosystem, customer data can become accessible to all staff, and you can make data-backed decisions to provide the best service to your customers.
You can consider getting Service Cloud and Experience Cloud by Salesfoirce to create a sophisticated personalisation pipeline which delivers deep data insights and a 360-view of each customer interaction.Your teams can use them to connect on a single platform from anywhere in the world. This will lead to increasing efficiency among employees, and reducing turnaround times by 40-50%.
Attracting investors and getting funding
If you have a growing business, you need to attract as many funders, investors, incubators, and venture capitalists to take an interest in what you do. Did you know when investors are looking for companies to invest in they take customer centricity very seriously? They know the secret to a successful business is happy customers. Hence, they seek out and invest in small businesses who are already investing their time and effort in keeping their customers happy. A successful business can obtain new customers and retain successfully without spending too much. Customer-centric businesses can achieve this by leveraging customer data to deeply understand customer behaviour and make insightful and data-backed decisions to best serve their customers.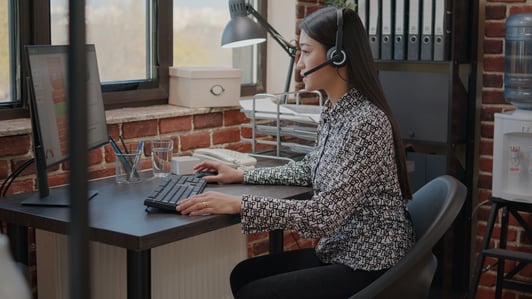 Scaling your business with Salesforce
Salesforce defines scalability as increasing revenue of a business without substantially increasing resources. This can be achieved by using a digital-first mindset to create better efficiency among employees to ensure additional resources are reflected in your return on investment. This mindset needs to be fused in the company culture. Your employees should be willing to try new technology and excited to share their workload with Salesforce because then they will help you to build a customer centric business. For example, Sales Cloud, Service Cloud, Platform and Inbox by Salesforce can enable your customer success team to review every customer account while maximising efficiency and cost effectiveness. Did you know that these solutions have reduced manual processes by 70%, improved conversion rate, and increased accurate forecasts by 50% for companies who have Salesforce? Salesforce allows your teams to focus on the needs of every customer. Happy customers are the first step to scaling your business.
The business industry is getting competitive every day. We have startups and new companies happening all over the world. You have to be competitive and innovative to survive this fast-changing environment. The only secret you need to know is that all successful businesses put their customers in the centre. Keep believing in the power of customer centricity, growth and success will come to you!
Lava Protocols is an authorized Salesforce Partner. Want insights into data analytics? Drop us an email to: hello@lavaprotocols.com.