Retain Your Customers: Best Practices of Salesforce
By Swatil Binte Mahmud, Lava Protocols
Any successful business person knows the importance of attracting and retaining customers. This might seem like an easy task. However, it is not. The competition in any marketplace is sky-high. We live in a fast world where one day you are in, and the next day you are out. Do you ever think about how successful businesses retain their customers for decades? If you do not, you should. Because keeping customers happy is a pursuit that goes back to business itself.
Business landscapes are forever changing, and the challenges companies face to keep customers engaged and happy are changing too. You need to be aware of your customers and what they say. Failing to provide your customers with what they want can cause loyal customers to stop using your products. This can lead to an even worse scenario when they shift into the arms of a competitor.
Salesforce, the world's most renowned customer relationship management software company, has witnessed nearly every possible customer scenario play out. As they are trusted advisors to their customers, providing strategic advice and product expertise, they have been there through diverse scenarios and challenges. This is why I am listing down some of the best practices to retain customers as recommended by Salesforce.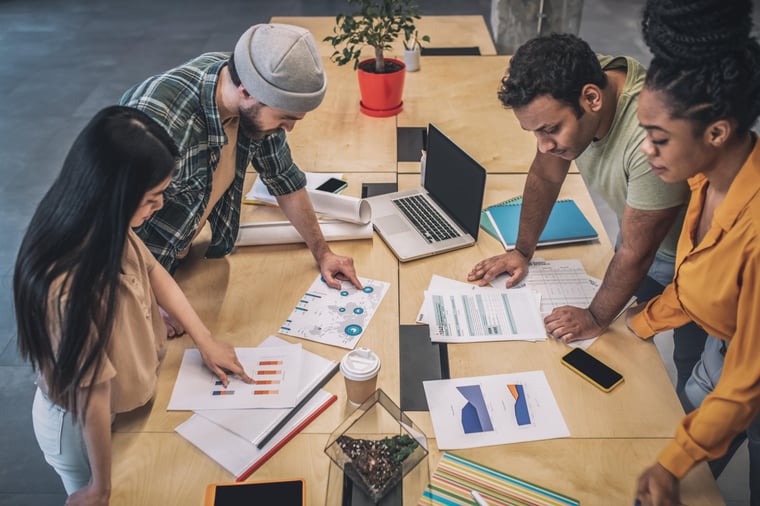 Pinpoint At-Risk Customers with the help of Data
Salesforce's data signaling system allows them to determine where a customer is struggling. It can give a customer health overview by measuring licenses, usage, account maturity, and support cases. This will help you to identify at-risk customers. However, the data will only be helpful if your company is data-driven. Hence, invest time and resources to collect and analyze data.
Assess the Attributes of a Happy Customer
Salesforce uses six "Critical Success Factors," which are the secret ingredients to successfully delivering value for every customer:
Partner, not vendor: Salesforce determines whether they are engaged with the customer as a critical, strategic business partner
Executive relationships: Salesforce establishes strong relationships with the customer's leadership team
Business value: Salesforce finds out whether the customer drives quantified outcomes and business value together
Required resources: Salesforce finds out whether the customer has the resources and skills necessary in place to drive product implementation and adoption
Technical debt: Salesforce investigates defined paths for overcoming technical debt obstacles
Right product, right capabilities: Finally, Salesforce helps to find out whether the customer is leveraging the right products and/or services to achieve their objectives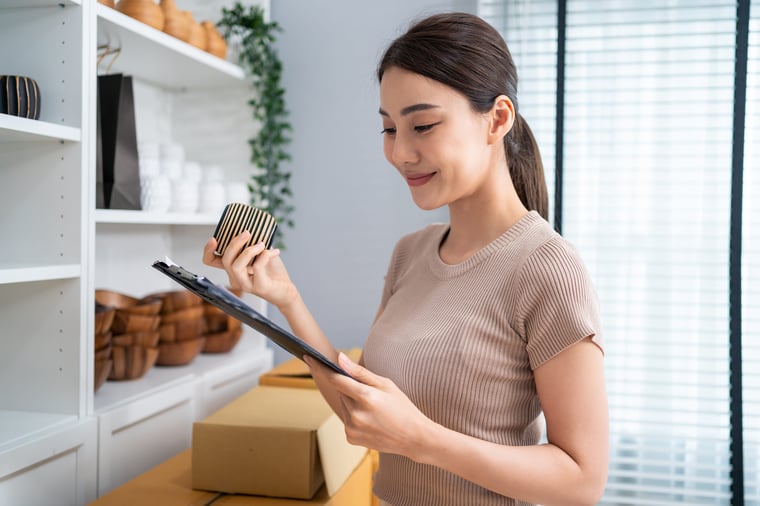 The experts at Salesforce assess each factor with the data signals to identify issues that might risk a customer's account health. Then they identify areas of growth and improvement and suggest solutions.
Customize the Path to Keep Customers Happy
Regardless of the industry and size of your company, you can blend data and feedback to develop a personalized approach to keeping your customers happy. Salesforce is here to help you with customization. Because they know what works for others might not work for you. Hence, they are experts who are invested in finding quantifiable indicators of your success factors and challenges.
Establish a Process that Works for You
The final step is establishing a process and cadence for auditing happy and unhappy customers. Have a governance plan and a solid team invested in reviewing the data signals and success factors. However, the secret is doing this regularly and proactively to identify problems and opportunities before they arise. The goal is to be on time before you find out that a customer has already left. Salesforce can help to continuously update your data signals and success factors.
Mindset is Everything
Since you are in the business industry, you know that your business will change and customers will come and go. Hence, you have to be ready for the changes. Change is natural, and it can mean great things for your company. So, be prepared for the changes and embrace them as they come along. With your mindset and process in place and with Salesforce, you can ensure that your customers are happy and getting value from your products and services.

Lava Protocols is an authorized Salesforce Partner. Want to improve your CRM? Drop us an email to: hello@lavaprotocols.com.