Build Your Business Resilience with Salesforce
By Swatil Binte Mahmud, Lava Protocols
We are almost at the finish line! A new year and new beginnings are only a few days away. We are slowly but surely recovering from the uncertainty and tumultuous time of the pandemic. The pandemic slowed us down; we prioritized our family's lives, worked from home, and pushed through it with collective power. A global recession is likely on the way, and companies, big or small, will face the wrath of it. The current market is volatile and uncertain. Supply and demand shocks, extreme measures to tame inflation, and a lack of funding for new initiatives are impacting businesses globally. However, we must appreciate the companies who stepped up their game, changed their business structure, and were there for us throughout it all. One thing that all successful companies did was digitalization.
One of the largest industries affected was the financial services industry. Banks being closed for long stretches were threatening people's livelihoods and economies. Financial services businesses adopted different methods quickly to adapt to the changing landscape. Thus, proving to all that in 2023, you will have a hard time surviving IF you do not digitalize. As they step into a new year of possibilities, financial service companies have both an opportunity and challenge to reimagine their business models and customer experience.
So, how are you going to survive? Do you have a plan in place? Are you going to make use of the world-class technology available to us? Do you know what kind of support your company needs to transform? I'm sorry for asking difficult questions. To still be in the game in 2023, you must have answers. If not, here are four ways that Salesforce can help your business resilience.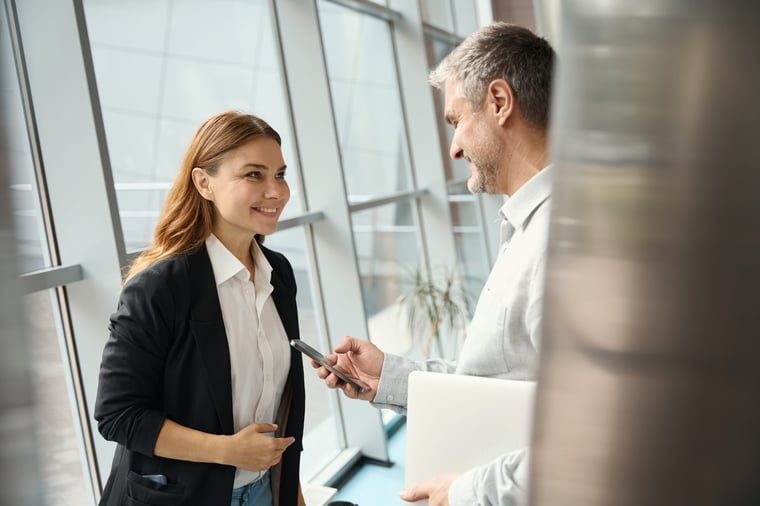 1. Explore New Pathways to Success
Salesforce, the largest customer relation software company, offers various products and services for all business sizes. For example, Salesforce Customer 360 can help businesses navigate challenges ahead and unlock new opportunities. Also, Salesforce's Financial Services Cloud platform for financial services institutions can help build trust in your customers as it unifies the customer experience across channels, geographies, and lines of business. With Sales Cloud and Service Cloud by Salesforce, financial service businesses can increase employee productivity, accelerate time to value, and deepen customer trust with every interaction. On the other hand, MuleSoft, by Salesforce, can easily automate any business process to drive efficiency and productivity by connecting multiple systems to streamline the customer experience. Slack by Salesforce is a powerful collaboration tool that enables seamless communication with partners and customers, leading to less friction, more innovation, and faster decision-making.
Salesforce's innovative solutions are just what your financial service company needs to drive cost savings, make a profit, and build better business resilience.
2. Focus on Data
Did you know that data-driven companies proved more confident and resilient during the pandemic? Data collection, management, storage, and analysis is a complex tasks. The more you analyze your data, it will directly impact your company's performance and efficiency. Hence, successful companies are data-driven. Tableau by Salesforce gives real-time insights, analytics, and predictions to make informed decisions. It can also identify opportunities to fine-tune your existing operations and increase productivity. With Salesforce Genie, companies can integrate data from every customer experience step. With this data, you can create real-time customer profiles for all your customers. These profiles are used across sales, service, marketing, and more to tailor the customer experiences they provide in real-time. Customers prefer seeing ads that are relevant to them, and they also like targeted communication. Many customers tend to shift their financial service providers due to a lack of personalization. Therefore, to keep your customers happy and retain them, you must provide tailored experiences to each customer.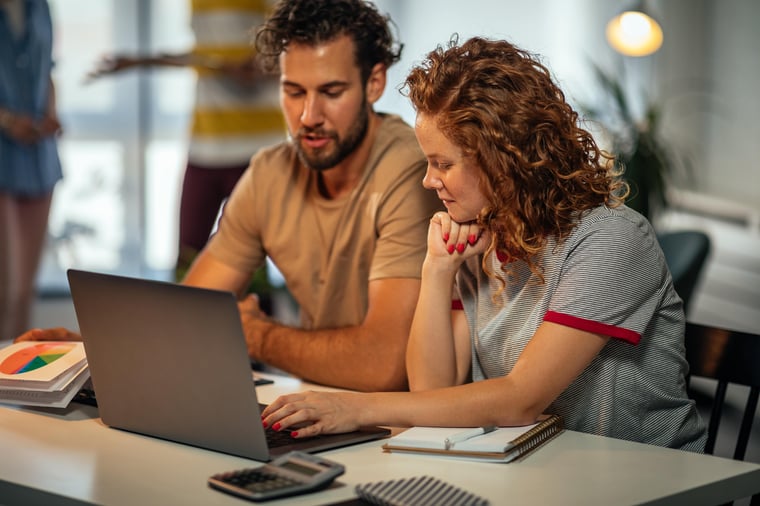 3. Find the Balance between Profitability and Corporate Responsibility
One of my favorite perfume brands is not animal friendly. When I discovered this in 2015, I stopped buying their products. Most customers nowadays think like this. They are conscious and aware of the brand they associate with and spend their hard-earned money on. Businesses must balance corporate responsibility and profitability to achieve greater stakeholder engagement and satisfaction.
For example, Salesforce is passionate about stakeholder capitalism and committed to doing well for all its stakeholders. At Salesforce, they believe that data and technology can support more resilient and inclusive business models that serve the needs of all stakeholders in the financial services industry.
4. Invest and Target Sustainable Growth
Technology is constantly evolving to make our lives easier. However, it comes quickly, and you have to keep up. Investments in technologies such as automation software by Salesforce can drive efficiency and lead to sustainable growth. We also know that digitalization can be expensive. Hence, Software-as-a-Service-based solutions by Salesforce reduce the upfront costs of new technology investments, as businesses can pay only for what they need.
Building resilience and growth takes time, patience, and investment. If you want to ensure your business thrives in the upcoming years, think about getting Salesforce today.

Lava Protocols is an authorized Salesforce Partner. Want to manage your CRM better? Drop us an email to: hello@lavaprotocols.com.