Why Should Tech Companies Care About Climate Change & Sustainability?
By Swatil Binte Mahmud, Lava Protocols
Climate change is real. Climate change and sustainability are no longer buzzwords. These are concepts that are placed at the heart of public consciousness. ASEAN region is one of the most vulnerable areas in the world that face the immediate effects of climate change as the region is around long coastlines. The typical climate concerns include rising sea levels, extreme weather disasters, rising temperatures, air pollution, loss of natural resources, and biodiversity loss. Hence, big corporations in these regions are creating businesses that care about climate change and sustainability.
The time to take action to tackle climate change is now, and businesses are the platforms to bring forward such change.
Let's learn some keywords before diving into the main discussion:
Net Zero: This is the process of cutting climate pollution to zero. You can do this by balancing whatever harmful things you put in the atmosphere with what you remove from it.
Carbon Neutral: Working to achieve a balance through practices and behavior which produce carbon dioxide and which can remove or limit it.
Circular Economy: This refers to the continued life cycle of waste and how you can reuse, repair, recycle, upcycle, refurbish, and share waste by adopting a sustainable waste management model for waste.
As technology has been booming over the last few decades, we have also seen a rise in tech companies. These are not just small businesses, but the tech industry is one of the largest and fastest-growing industries in the world. This also puts the tech companies responsible for taking care of the environment they are conducting their business in. So, are you leading or part of a tech company? Are you not sure how your business can be climate change conscious? Here are five things to know to become a sustainability advocate:
Tech Companies Reducing their Environmental Footprints
Each company is unique and can find its own approach to tackling climate change. However, there are three areas that tech companies can pay attention to achieve a bigger impact. They are products, offices, and operations. For example, Salesforce, one of the biggest tech companies in the world, has strategies in place to reduce their environmental footprint. Salesforce has a net-zero operations strategy, which means that their data centres are carbon neutral. In 2021, Salesforce announced to the world that they are a net-zero company and have achieved 100% renewable energy for all their operations. They have also launched Net Zero Cloud, a sustainability-focused product, and work with partners who have sustainability as one of their core values.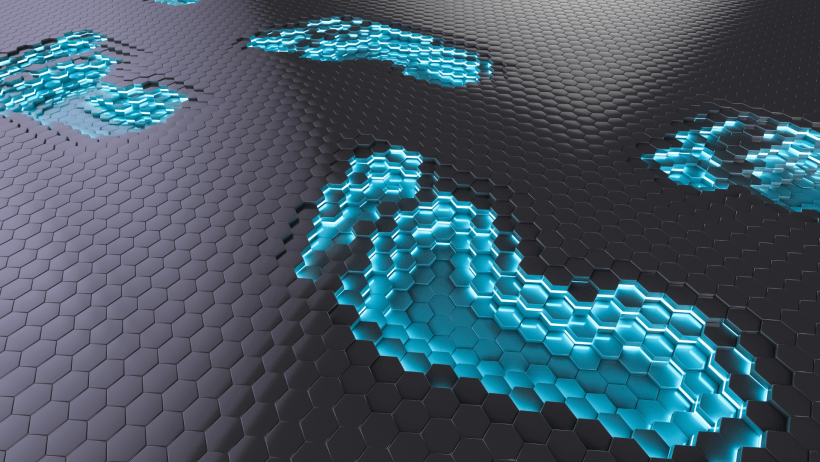 Involving Your Employees in Sustainability Initiatives
At Salesforce, employees who work in the Net Zero Cloud are part of the Earthforce, the 'green team' who works on many sustainability projects. They are responsible for arranging events, connecting with local partners and organizations, and advocating for sustainability.
Salesforce also encourages its staff to do things in their personal life by making small lifestyle changes and creating sustainability awareness. In Salesforce offices, employees are also encouraged to stop using single-use plastic, and they are encouraged to purchase office supplies from local suppliers. Salesforce encourages their employees to report on activities that cause their areas' most significant carbon footprints. Together, they work on solutions to push their offices to become more sustainable.
Negotiating Your Sustainability Ethos with Your Partners
The power of the collective is essential to achieving sustainability. For example, your company is concerned about a water body near your area and actively ensures your company wastes are not dumped there. However, if your partners or other businesses are dumping their wastes in the water body, you will not be able to stop the pollution. Hence, we all need to work collectively to ensure we are causing more good than harm to our environment. Therefore, your employees can encourage partner organizations to opt for sustainable businesses by inspiring them through your best practices.
Salesforce is one of the founding partners of the Trillion Trees Initiative, a sustainability-centered project. Salesforce and its employees work together to inspire other businesses and their staff on how they can also drive internal change for sustainability.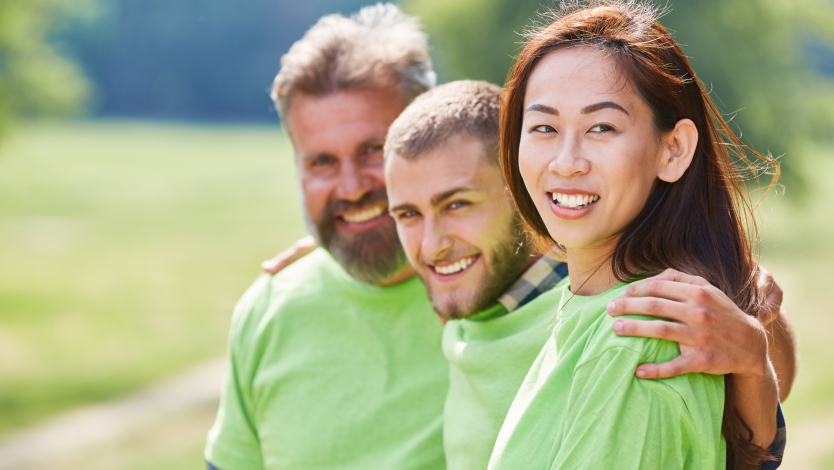 Assembling Your Green Team
If you are motivated to assemble your own Green Team for your company, the first step is to identify self-motivated employees who are passionate about solving the climate crisis. They will be your advocates in your offices. Then you will need to drive executive sponsorship to support their ideas and initiatives. Bringing their vision to action will inspire other employees and partner organizations to spread the word and advocate for sustainability. This way, your company will be leading a movement against climate change and can be an example for many.
Future of Sustainability in Business
Many businesses think investing time, effort, and money for sustainability wastes resources. This way, they look at the smaller picture and drive decisions based on that. But as I mentioned earlier, climate change is real, the earth is getting hotter, we have exponentially higher pollution than we did ten years ago, and the adversities of climate change are not coming; they are here now. Hence, we are running against the clock to address the damages we have done to mother nature. Companies should now focus on tackling climate change now more than ever.
---
Lava Protocols is an authorized Salesforce Reseller. Want to track your Carbon Footprint? Drop us an email to: hello@lavaprotocols.com.