Top 3 Reasons Why People Hate Filling Up Forms!
By Prethiba Esvary, Marketing and Communications Executive, Lava Protocols
"It doesn't make sense to fill up a hard copy form when information given is already online for my employment form…"
"Bank opening account forms are endlessly long…"
"Sometimes the organisation already has my information but I'm required to provide my personal details again…"
Can you relate to any of the above?
The registration/ application process is sometimes (or oftentimes) a customer's first interaction with a business. If the experience is an unpleasant one (or a turn off), you (as a company) risk leaving a bad impression.
Lava Protocols conducted a survey to understand what put people off about the process of filling up forms. This is what we found: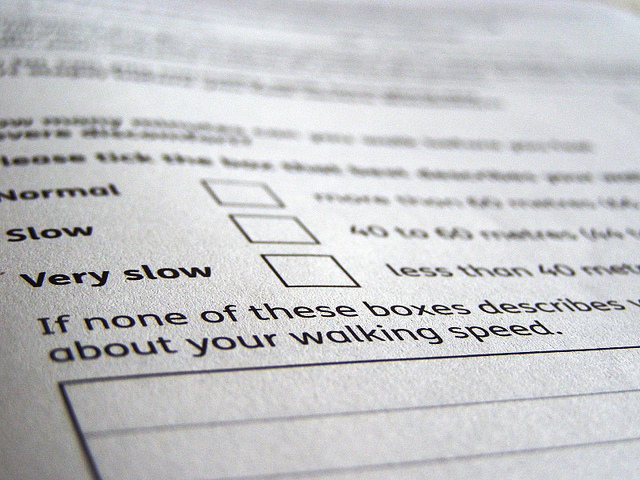 1. Forms are too long (74.3%)
"Too many pages, time consuming."

"Too many open-ended questions."

"Too lengthy and I believe they have most of the information in their databases."
2. Multiple forms asking for same info (68.6%)
"The number of times you will have to specify your full name, IC & address"

"[A particular ride-hailing company] has their application forms filled up manually when you are shortlisted for an interview. This is after you do it online – with the exact same questions. It's a redundant work process I feel."

—

Ram Prasath Babu Gengaya

h
3. Forms are too invasive (60%)
"In this day and age, giving out personal information is always unsettling. You'll never know what it will be used for. Besides, some groups sell it to third parties for profit."

"More details required than necessary, so more time spent for nothing. E.g my address is required for a photo-sharing website."
4. Ambiguous nature (extra!)
Based on the response to our open-ended question, it was found that the ambiguous nature of questions and a lack of guidance given on attachments, were frustrating.
"The forms have questions which are rather open-ended/ambiguous and have no info button to explain what the question really requires."

"There is no guidance on what certain documents should look like, i.e

muka depan

passport. Is this in reference to the front red cover of the passport, or the first page that has my face?"
*Note: For quotes without attribution, these belong to respondents who have opted to remain anonymous.
In our opinion, the reasons given above are legitimate. However, there must be reasons why particular forms are in place, and why they aren't available online. So, we did a little digging to find some answers.
Banks
We visited a particular global European bank and discovered that in order to open a bank account, you only need to produce your IC (identification card) and supporting documents (utility bills) as proof of your address. A staff member will then key in your details into their system, without the need for forms.
The scenario is different at a local bank we visited. Here, you are still required to fill up a form and a staff member would manually key in your details.
The first scenario seems more practical as it removes the manual work required by staff. However, the second scenario is probably still being practised because some banks may prefer to have customers fill in their personal details themselves before it is transferred into the company's system.
*Disclaimer: The banks we chose to visit were randomised. This article is not meant to compare the practices and standards of a European bank versus local bank. We are also not suggesting that the data collection method employed by the local bank nor European bank is wrong. Different banks may have different approaches for their data collection process, especially since they are handling sensitive and personal data.
National Registration Department (Jabatan Pendaftaran Negara)
This is the place you go to apply for myKad (Malaysian identification card), birth certificates, and register your marriage, to name a few.
The thing is, most of the forms you find at the NRD require your fingerprint as verification and proof that the information you provided are accurate. Some forms also require your photo to be attached. There is also the fact that some of the customers that come here don't have their own printers.
This makes sense. But we believe there is an alternative approach to speed up application processes. (Read part 2 of the article here.)
Logistics
We also visited a global logistics company and discovered that they use hard copy consignment forms for local deliveries. However, they use an online approach for overseas deliveries. All you have to do is show some identification and they'll put all your details into their system.
Question is, why not do it all online? We're not entirely sure ourselves. (Read part 2 of this article here.)
From the same survey, we also found that:
68.6% find the form filling up process to be tedious
94.3% prefer online forms over hard copy forms
91.3% expressed their interest for Malaysia to go paperless one fine day
The overall message we got from this survey is that online forms are what people prefer. Another important piece of data is that 48.6% of the respondents in this survey fall into the age range of 20 to 29 (millennials). While the results of this survey may not be 100% reflective of the general millennial sentiment in Malaysia, it does give an idea what some of them expect. Seeing as millennials are set to take over the Malaysian workforce in the coming years, I would say that taking their opinions into account would be beneficial, especially where services are concerned.
But how can Malaysia truly become paperless? Doesn't it require a huge investment? Is the government ready for this? (Read part 2 of this article here.)
—-
If you're looking for cloud services, look no further. Lava Protocols has more than a decade of experience in CRM solutions which include sales, customer service, marketing, implementation, change management, and consultation. We pride ourselves in not just being a CRM partner but in also understanding the needs of our customers and taking their business to the next level.