Be a Climate Champion While Working From Home
By Swatil Binte Mahmud, Lava Protocols
In 2020, when the Covid-19 pandemic started, we were all pushed into our homes. Meetings that took forever took only 30 to 40 minutes online. We could 'go to work' in seconds by switching on our devices. Remote working and working from home became more acceptable and enjoyable, to be honest. For the first time in years, we spent time with our loved ones, pets, and plants and got plenty of me-time. Yes, the pandemic was horrible, but it did teach us some valuable life lessons. I don't know about you; I still carry the lessons I have learned in the past two years every day.
Oh, the best part of working from home during the lockdown was waking up to the sound of birds chirping. I live near a highway, and before the pandemic, I used to wake up to the sounds of cars honking unnecessarily every month. But during the pandemic, I could hear the birds, and it felt as if the world was healing for the first time in my life.
Now that the pandemic is not as bad as before, we are returning to our old habits. I can't hear birds chirping, and most mornings are spent trying to find a ride to work while pushing at least an hour of traffic and pollution. But some of us are still working from home. I just saw an advertisement giving discounts to folks who want to work remotely from their restaurant. The restaurant is on a mountain, surrounded by clouds and trees. I might move there after I write this blog. But yeah, people who work remotely have a tremendous opportunity to contribute to fighting climate change. Here's how:
Plant More Plants
I love little houseplants and how they can change any room instantly. I started planting more plants near my workspace once I began to work from home. I read somewhere that looking at the color green is good for our brains. So, when I procrastinated while working, I used to stare at my plants. I think my brain did benefit from that. Because the pandemic is over, somehow, I have managed to keep my plants alive, all 8 of them (another 3 died though😢).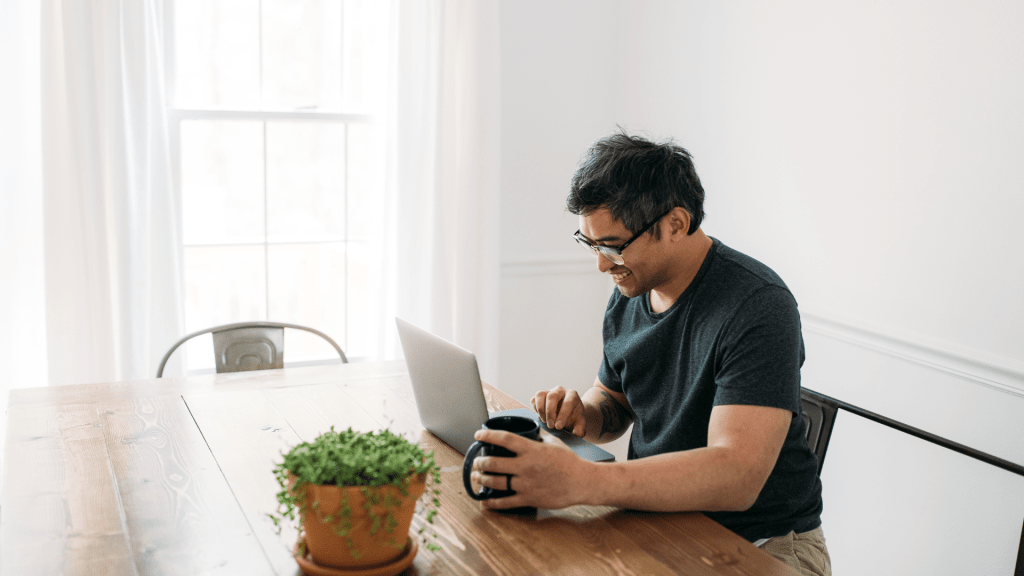 Eat Better Food
The Covid-19 pandemic made us think hard about our lifestyle. Suddenly, we got a health scare, and everyone started eating healthier and exercising. I used to do yoga and meditation with my sister in the mornings during lockdowns. We also ate a lot of home-cooked hearty meals cooked by our mother. Before the pandemic, we used to eat at work and hardly ever had time to cook meals for ourselves. But saving time on travelling to and back from work opened up a couple of hours daily to do other things. My mother used those hours to cook because she is a fantastic cook but thinks it's therapeutic.
Also, did you know that 14% of the average person's carbon footprint is related to their food consumption? Hence, switching to a plant-based diet can help cut almost 70% of food-related greenhouse gas emissions. In my house, we eat a lot of veggies, but our meat consumption is still relatively high. We are working on this; perhaps you and your family can too!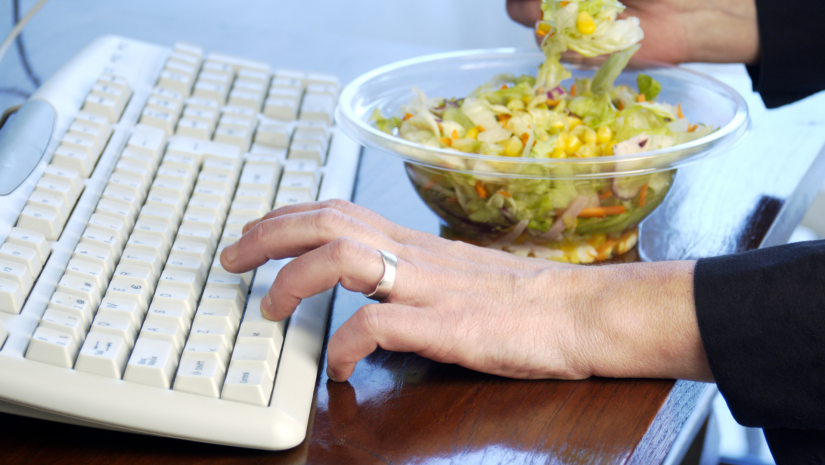 Refuse, Reduce, Repair, Reuse, Rot, Recycle
We are familiar with the 3 Rs: reduce, reuse and recycle. For waste management, there are 6 Rs: they are refuse, reduce, repair, reuse, rot, and recycle. It might seem like the climate change activists and advocates are asking for a lot, but making minor changes to our lifestyle can make a big difference. Perhaps you can order your metal straw today or carry your paper or jute shopping bag. If we can cut down on single-use plastic for a single person, the lesser straws and plastics and overall garbage will end up in the middle of the Pacific Ocean.
One Last Trick
Did you know electronic products plugged in but not in use can still suck up a large amount of energy? When you work at your desk at home, maybe you can walk around the house and switch off the power outlets that are not in use? This way, you will be reducing your carbon footprint and saving money on your electric bill!
So even though you or your employees are working from home, you can still do your part to nessciate a change; talk to your colleagues and peers and encourage them to join the worthy cause of saving a planet because like it or not, climate change is happening right now.
---
Lava Protocols is an authorized Salesforce Reseller. Want to track your Carbon Footprint? Drop us an email to: hello@lavaprotocols.com.